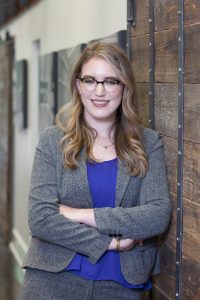 by Paige Caraway, HWCV Mass Torts Department
Hernia mesh implants have been used by surgeons to repair hernias for years. These mesh implants are made of either synthetic materials or biologic tissue (made from pigs or cows). But why would you need a hernia repair surgery in the first place? A hernia occurs when tissue protrudes through a weakened spot in the surrounding tissue or muscle. This can be very painful and ultimately lead to a hernia repair surgery. There are many causes of hernias, including: physical exertion (lifting heavy objects), muscle weakness, or obesity. The most common types of hernias are inguinal (inner groin), femoral (outer groin), umbilical (belly button), incisional (caused by an incision), and hiatal (upper stomach).
One of the primary treatments for a hernia is surgery using hernia mesh. A hernia repair surgery can be done laproscopically (when several small incisions are made to allow surgical tools into the opening), or open (when a large incision is made). The mesh used can either be synthetic or made with biologic tissue and is intended to provide extra support on the of the weakened tissue.