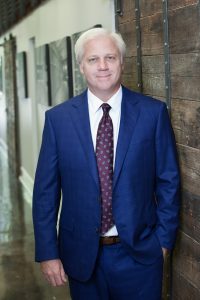 by HWC Attorney Allwin E. Horn, IV
One of the benefits of the Alabama Workers' Compensation Act is that as long as an employee is injured during the line, scope and course of their employment, payment for "reasonable" and "necessary" medical treatment for life will remain the responsibility of the employer and/or the employer's insurance company. This general rule applies even if the accident is the fault of the injured worker. Accidents happen! Employees who have suffered on-the-job injuries can attest to how frustrating the process can be in terms of getting medical treatment approved by the workers' compensation carrier.
Unfortunately, the Alabama Workers' Compensation Act, as a general rule, gives the employer/insurance carrier the right to select who the "authorized treating physicians" will be. There are, however, some exceptions to this rule. The primary exception to the rule is that the employee is entitled to a panel of four physicians to select a new doctor if they become dissatisfied with their present authorized treating physician. However, the employer/insurance carrier gets to select the four physicians who are listed on the panel. These rules and regulations can get complex and truly require the help of an attorney who knows the nuances of Alabama Workers' Compensation Laws, as well as how insurance carriers operate.