by HWC Attorney John Spade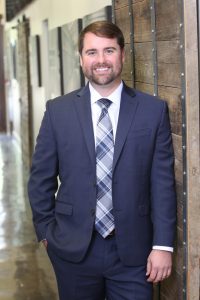 It may seem like common courtesy to change lanes to provide emergency vehicles on the side of the road more room, but law enforcement wants you to remember, this gesture is more than common courtesy. For the safety of all involved—drivers as well as emergency vehicles and personnel—giving a wide girth of space to side-of-the-road emergency vehicles and personnel, is law.
The law (Section 32-5A-58.2), passed in 2009, is designed to protect not only law enforcement officers and emergency responders assisting motorists on the side of the road, but also tow truck drivers and other maintenance personnel who may be conducting business on Alabama's roadways. If drivers are unable to completely vacate the lane nearest the emergency or maintenance vehicles, the law states the following:
"If it is not safe to move over, the driver shall slow to a speed that is at least 15 miles per hour less than posted speed…"
Key factors to keep in mind with the Alabama Move Over Act, include:
Make a note if you see any type of emergency or work-related vehicles with flashing lights.
If you are on an interstate or other highway with two or more lanes, and you are traveling in the same direction of the law enforcement or utility vehicles, vacate the lane closest to the emergency vehicle.
As stated above, if it isn't safe to vacate the lane, slow your speed  to 15 miles below the speed limit.
If you are on a two-lane road, move as far away from the emergency vehicles as possible and slow to 15 miles below the posted speed limit. Slow to 10 miles under the limit is less than 25 miles per hour.
The safety of emergency vehicles and personnel, as well as driver safety, is at stake. Be careful, and move over!
An amendment was made effective September 1, 2019, increasing the fines associated with violating the Alabama Move Over Act. The fines are as follows: (1) $100 for a first violation; (2) $150 for a second violation; and (3) $200 for a third or subsequent violation.
The Alabama State Law Enforcement Agency added information on Alabama Move Out Act to all newly-printed drivers' license educational material effective January 2010, so that young drivers will be fully aware.